Soldier Man - Audio Single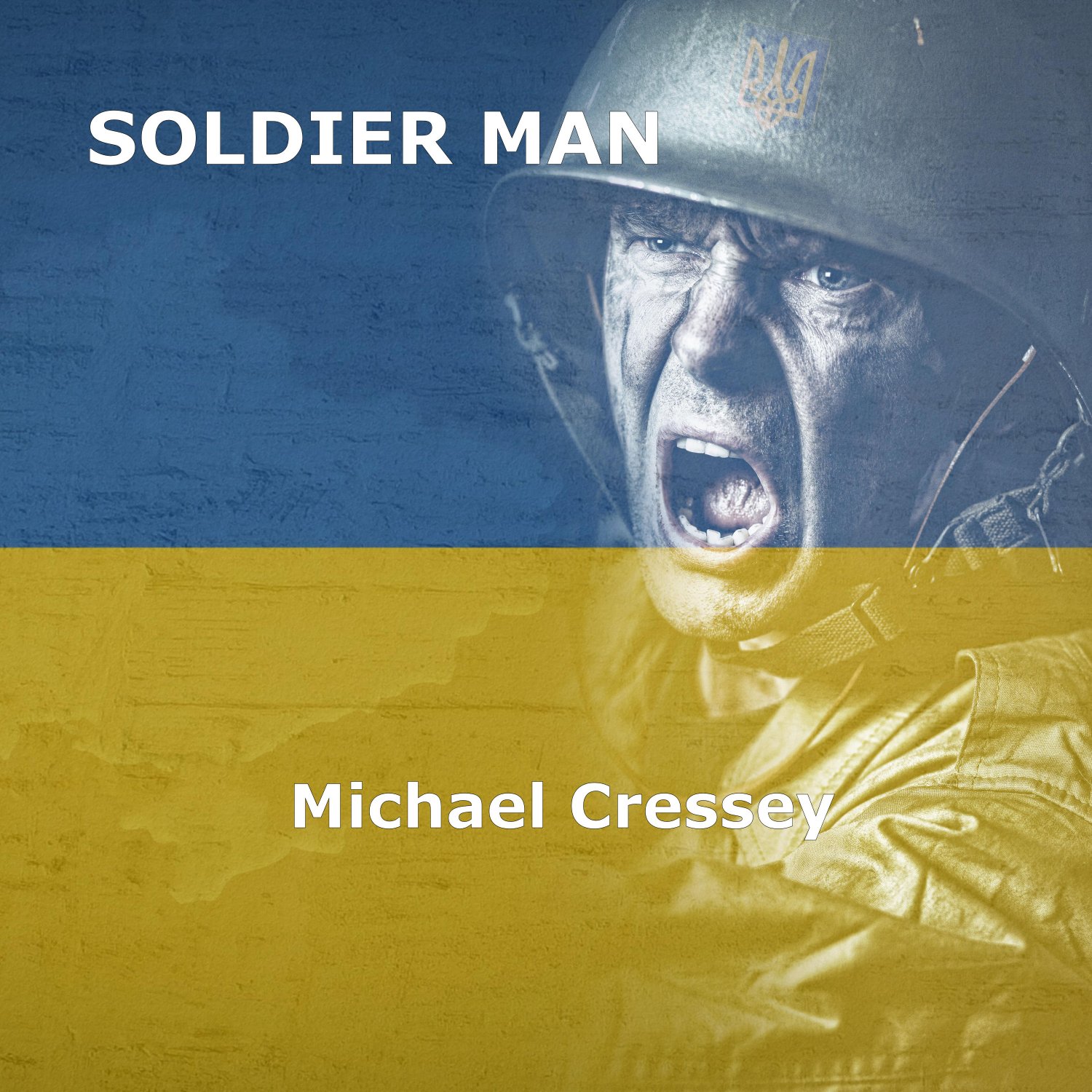 Credits
Soldier Man was released digitally in March, 2023. This song is about the Ukraine war and the brave Ukrainian soldiers fighting and dying for their freedom. I am playing guitars, slide, bass and drum programming.
Traveling man, feeling alone
Got no plan, got no home
Refugee on the road
Bombs all around, things explode
Got no food, got no bed
Just a coat and a piece of bread
Got no dreams, got no hope
Lend a hand, at the end of my rope

Soldier man, fighting hard
We won't give up, we're always on guard
Holding our lines, pushing them back
Giving them hell, we're going to attack
No one thought, we stood a prayer
We proved them wrong and killed the Bear
Many have died but not in vain
We are the army of the Ukraine!